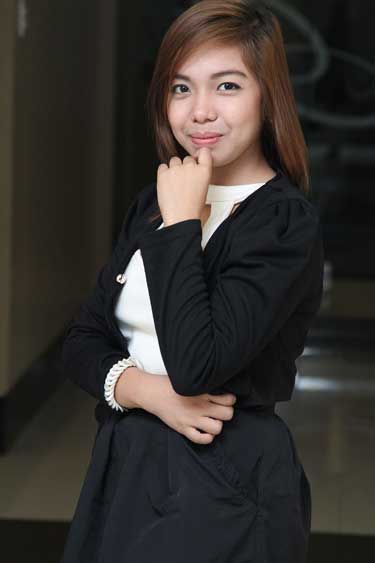 Zy is the youngest member of the NPS Realty team. She started as an intern in 2013, and joined the team right after graduation. She is in charge of coordinating with the agents' appointments as well as sending information about inquiries or viewing schedules. She feels accomplished each time she bridges the gap between clients and the agents which lead to closed deals.
Read more about her Q&A here:
What are some of your hobbies?
Some of my Hobbies are going out with my family, go to church or other activities we have with my friends, and singing.
What is the most exciting part of the business?
The most exciting part of the business is when I get the updates of the clients from the agents especially for successful deals.
What would be the most challenging part of the business?
The most challenging part of the business is checking the photo guidelines of the Featured Properties submissions from the agents. My job is important because I have to check if they meet the requirements set by our online team and if they are acceptable to the website.
Share a quote or a life lesson you have learned throughout your years of experience:
"Patient endurance is what we need now, so you will continue to do God's will. Then you will receive all that He has promised"
Social media accounts: