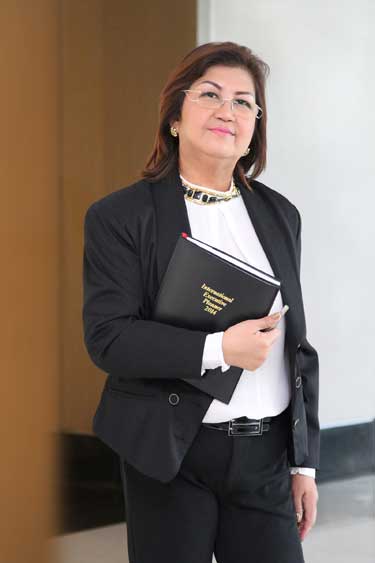 With over 8 years of experience with the Nabong Property Specialists team, Yolly has successfully completed transactions with clients from renowned companies such as Lufthansa. Her specialty lies in leasing and selling commercial properties and condos in the prime areas of Makati and Fort Bonifacio. She makes sure that each transaction is efficient and is dedicated in fulfilling the clients' needs.
Read more about her Q&A here:
What are some of your hobbies?
My favorite hobbies are going to the parlor, watching band performers and bonding with my family. Every week, I usually spend quality time with my family even in just simple gatherings where I love to cook for them.
What is the most exciting part of the business?
The most exciting part is you get to meet different types of people having different cultures and personalities. I learned that you should always customize the different strategies / approaches for each person to be able to understand their needs. Each satisfied client also has the potential to expand my network through referrals and word of mouth.
What would be the most challenging part of the business?
The most challenging part in this industry is when you compete with other property consultants who are already established in the industry. We always remember that our focus is to be one ot the top competitors but more importantly, satisfy the needs of my clients who chose to try our services. At the end of the day, closing deals makes the challenges all worth it.
Share a quote or a life lesson you have learned throughout your years of experience:
I learned how to handle different kinds of people.