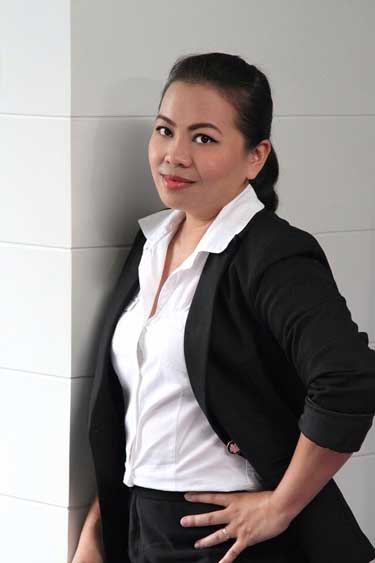 Ann is a new addition to the Nabong Property Specialists team in 2014. With a background in human resources management, she is very inspired and motivated to help clients find homes. She also finds a sense of fulfilment each time she is able to make clients feel at ease. She is ready to face the challenges and learn from all the experiences that the real estate industry has in store for her.
Read more about her Q&A here:
What are some of your hobbies?
My hobbies include reading, cooking, dancing, road trips or out-of-town, love playing badminton and swimming, watching movies with my family, and taking photos.
What is the most exciting part of the business?
Meeting and interacting with other people. Being able to give service not just to your own race but to other nationalities. It gives you that sense of pride that you were able to help them with their needs and at the same time was able to let them feel our warm hospitality.
What would be the most challenging part of the business?
When I was starting out, my boss (Ed Nabong) told me that no two transactions are the same, each is unique and different with the other. And he was right, I've learned this early on with the clients that I've dealt with. Each of their needs vary and the challenge comes in meeting each of their expectations and requirements.
Share a quote or a life lesson you have learned throughout your years of experience:
"Each new days is another CHANCE to change your LIFE"
Social media accounts:
facebook : http://www.facebook.com/maryann.mccreary
twitter: https://twitter.com/Sabrina0625
instagram: https://instagram.com/maryann.mccreaary